Connect the
best talent

within the Ape community
What we do
We are a social platform that allows members of the Ape community to search and find other Ape holders, and connect with them to collaborate on projects or any synergies that could happen. We call our users Talents.
Find Talents
Supported Communities
More communities will be added in the future as the Yuga Labs ecosystem expands. Subscribe to be informed of our next steps
Featured talents
See what our top talents are working on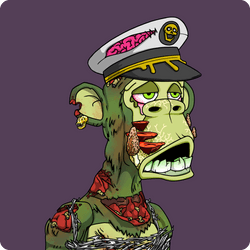 Hey! how are you?
I saw your profile and I think we can work together. I have an ongoing project with AR/NFTs. How do you feel about it?
Glad to meet you!
This sounds awesome! I would love to work with you on this project.
FAQ
Need answers? Find them here
What do I need to login?
What are the supported NFTs?
Is it safe to connect my cold wallet?
Why is it necessary to hold a minimum amount of ApeCoin to access the platform?
Why is ApeTalent completely free to the user?
What personal information will ApeTalent collect from me?
How do I connect with other talents?
How I can be found by other talents?
What is a skill?
How do other talents contact with me?
How do add a review to a talent?